6
Dec
 believe it is a father's responsibility to teach his children proper lightsaber technique.

-Dork Dad
Error: Twitter did not respond. Please wait a few minutes and refresh this page.
DorkDaddy's recent back-issues.
Fun "Classic" Dorkdaddy posts.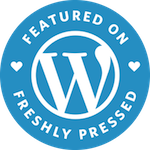 It's a bird. It's a plane! IT'S…

Bah... just some dorky dad.
Other dad-dudes on Facebook who blog.
PartyPail.com Gives Its Approval